Window Hinges
If you are struggling to close your window and it will not pull into the frame properly, this will probably be down to the window hinges or friction stays.
This is a common occurrence on all double glazed windows, upvc and also on the aluminium windows. There are plastic parts fitted on the window hinges which over time can become brittle. There is a weak spot where you will find that the hinge will tend to break and that will be right near the rivet. Once that has broken the friction stays geometry is messed up and you won't get a seal, causing an air gap or drafty window. This can be repaired by replacing the hinges, but you will have to replace both left and right hand hinges as they come as pair.
There are many types and sizes of window hinge they range from 8 inch and go up to 24 inch, there are also different stack heights most common is 13mm and also what is known as hi stack at 17mm. Some times on aluminium & upvc windows the hinges can be fixed into place using pop rivets which have to be drilled out which is not as easy as it sounds. The most common way is a simple self-tapping screw but then sometimes you may need a drill tipped screw as there could be a need for reinforcement inside the window frame.
Door Hinges
We also are able to fix/ replace your damaged or broken door hinges to your double glazed upvc doors & french doors too.
there are many different types of door hinges on the market for double glazed doors & they all come in a variety of different shapes and sizes & also colours.
We have added four pictures of the most common variants to help you identify from: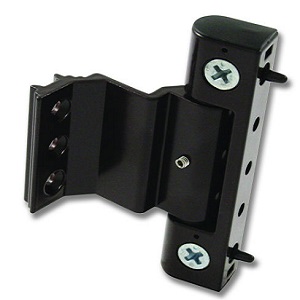 Rebated Butt Hinge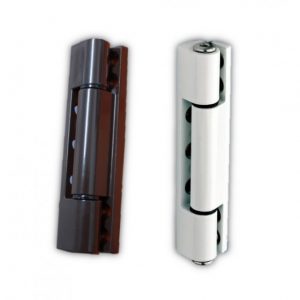 Butt Hinge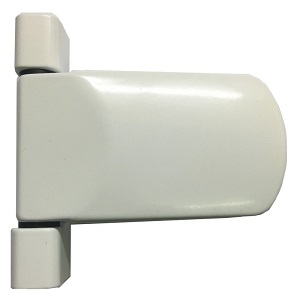 T Hinge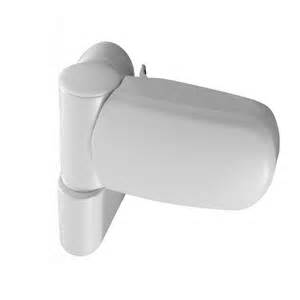 Flag Hinge
A lot of hinges on the market today are adjustable, some adjust just left to right & some adjust up and down and also in & out for the seal of the door, this makes life a lot easier for setting the door up once fitted. Its essential that a door leaf is parallel to its door frame so the locking points of the door frame line up with the locking mechanism, its common for a door to come out of alignment when this happens some times is just a case of only having to do some adjustments to the hinges in others a possible re-glaze maybe required.
You may also require UPVC door locks installed for extra protection, or if your hinge has a broken lock that needs repairing, we can fix that for you too.