Specialist UPVC Locksmiths
Window Lock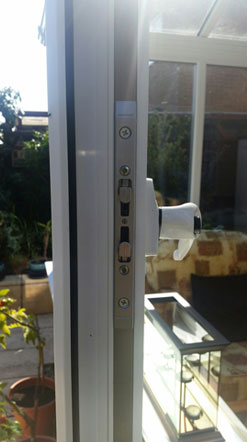 Door Lock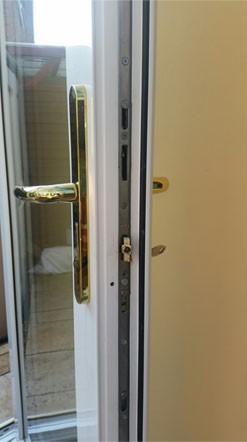 As experienced UPVC locksmiths for window locks and door locks in Ipswich, we appreciate the importance of effective security for your business or home, which is why we employ our high standards of workmanship for all projects. The appropriate door hinge, mechanism and lock are also important for the up most ease of use. Enjoy the reliability of our locks fittings and repairs with a full guarantee on all repairs and installations of your door locks and window locks. We are also fully insured, giving you full peace of mind at all times.
UPVC Door Locks Ipswich
For high-quality UPVC door locks in Ipswich and an expert fitting service in the surrounding Ipswich area, come to Crystal Clear Maintenance. We care about keeping your belongings, loved ones, and business properties safe, so you can rely on us for professional and friendly locksmith work completed efficiently and cost-effectively for the price quoted. We have two decades of experience covering the repair and replacement of multipoint UPVC door locks in homes and commercial buildings that are reliable and durable in your area.
UPVC Window Locks
Keep what is most important to you, your home, and your business safe by improving your security with high-quality UPVC window locks in Ipswich. Our friendly team fit, repair, and replace window locks for homes and businesses that are reliable, easy to use, and stand the test of time. We can fit new window and door locks, or we can repair damaged or worn locks. You may assume that you need to refit your entire UPVC window or door to replace the lock, but we can often repair it in one visit without refitting the entire fixture. If you're unsure about your needs or would like to find out more about our locksmith services, get in touch with a member of the team today.
Services Also Covering Colchester
Our reliable and trustworthy UPVC door locksmith service is now also available throughout the Colchester area. Being a local company, you can count on us to be with you quickly and to carry out our task with great attention to detail. Customer care is very important to us, and we always ensure we deliver high-quality and cost-effective projects on time and on budget. Whether you know exactly what you require or would like some expert advice from a member of our team, we are always happy to help.
At Crystal Clear our team of experienced glaziers cover the Ipswich, Felixstowe, Woodbridge, Stowmarket, Colchester, Manningtree, Wivenhoe and Marks-Tey and surrounding areas.